Company Profile
公司简介
公司背景
With 50 years experience in industrial production, we are proud to offer products made with unique know-how.

Sophisticated mannequins are presented by our talented team.
阅读更多
A refined production process with high stability offering mannequins of eco- friendly collections.

Finishing without paint.

Special surface treatment on mannequins.
阅读更多
生产环境
R&D
研发流程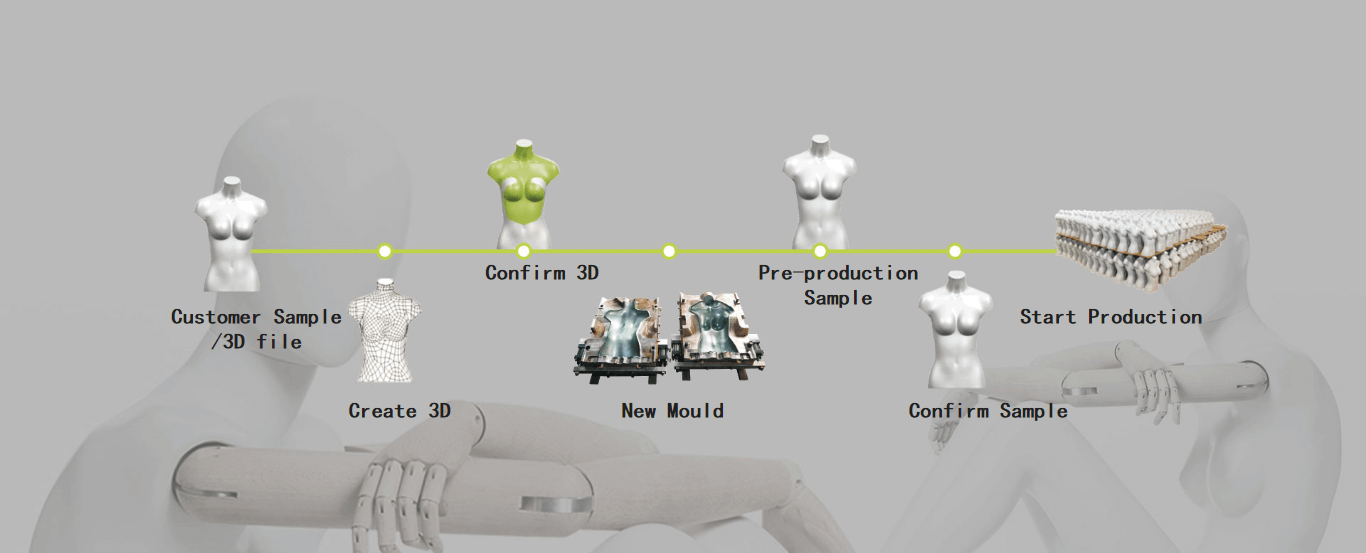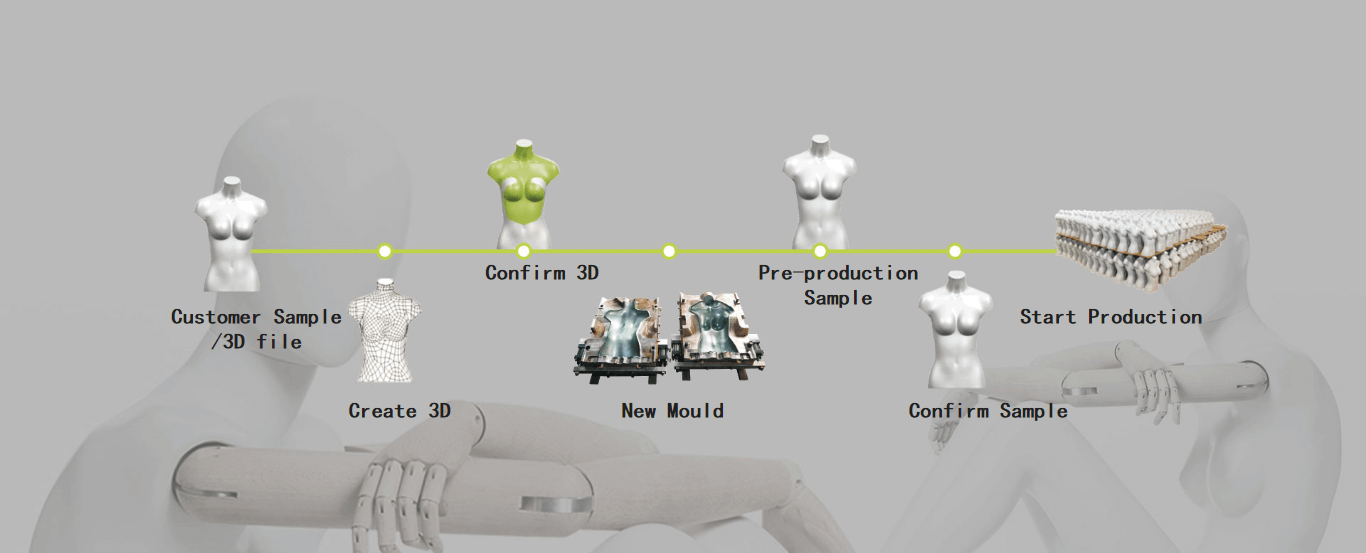 Product advantage
产品优势
Eco- friendly and recyclable
We use recyclable materials. They are odorless and non- toxic.
We maintain a green production process and sustainable environment.
Our mannequins are compliant with Europe,
United States and Japan environmental protection standard.
It is odorless and safe to the environment.
We display fashion items in a safe way.
Our mannequins are non- flammable, the weight is also adjustable.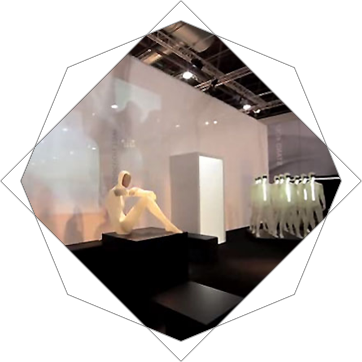 Longer visual and service life
One- step blow molding and special surface treatment keep the mannequins from paint loss,
color fading, scratching and cracking.
Higher durability saves maintenance costs, enables longer visual life.
Transparent and unique display
Our mannequins can be transparent and translucent.
Mannequins of multiple surface finishing are available.
No boundary for imaginative and creative design.
Quality control process
质检流程